Download Your Free Guide Today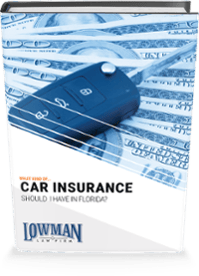 Figuring out what kind of car insurance you need in Florida can be complicated even for the savviest of drivers. Our free guide "What Kind of Car Insurance Should I Have in Florida?" provides answers to common questions about premiums, deductibles, and more.
In this guide, you'll learn:
How to properly read a declarations page

What coverages are required on your policy in Florida

How to figure out the amount of coverage you need

How car insurance premiums are calculated
Car insurance premiums are a constant for most of us renewing every 6 months. Don't go another premium period without knowing what you need.

To download the guide, fill out the form on this page!